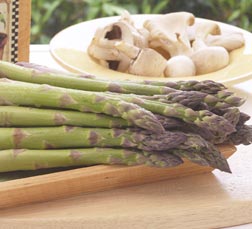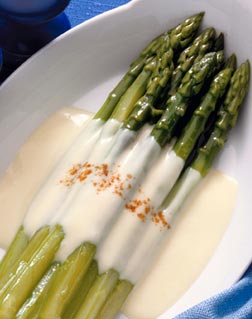 Asparagus Recipes
Honey Glazed Roast Asparagus
Serves 2
Ingredients
500g Asparagus spears, trimmed
1 tbsp honey
2 tbsp soy sauce
1 garlic clove, crushed (optional)
Method
Preheat oven to 180°C/350 F.
Wash Asparagus thoroughly (as it is usually grown in sandy soil and can be a little gritty if not well washed!) then spread evenly in a baking tray.
Meanwhile, mix the honey, soy sauce and garlic in a small bowl until smoooth and well combined.
Drizzle the honey mixture over the spears, coat well and bake in the oven for 15 to 20 minutes. Asparagus should be tender and slightly charred to serve.
Serve hot as a side dish or cold in a salad.